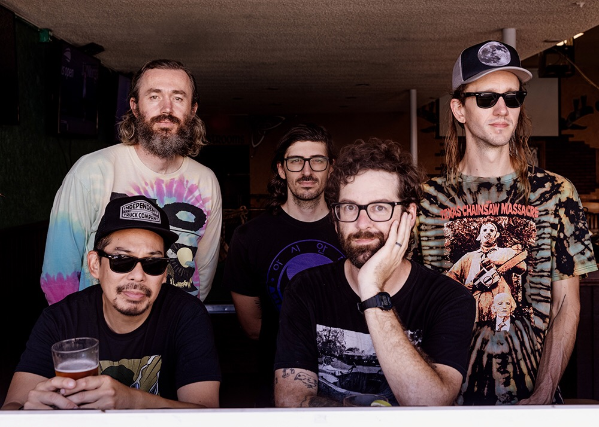 AJJ
w/
Open Mike Eagle
,
Foot Ox
Fri, Aug 18
Show:

8:30 pm
(Doors:

7:30 pm

)
$26.50
AJJ with Open Mike Eagle and Foot Ox Live at the Grog Shop!

Friday, August 18th
7:30 doors / 8:30 show
$26.50 advance / $30 day of show
All Ages
+$3 at the door if under 21

AJJ
AJJ frontman Sean Bonnette can summarize the band's new album, Good Luck Everybody, in a single sentence: "Sonically, it's our least punk record, and lyrically, it's our most punk record."

And indeed, Good Luck Everybody (January 17, 2020), the Arizona band's seventh album, stands out in their already diverse catalog. While still rooted in the folk-punk sound AJJ has become known for, the album is unafraid to delve into new territories that test the limits of what the band is capable of.

"I think it explores some of the weirder sides of AJJ, the more experimental leanings that we've had in the past," says bassist Ben Gallaty. Good Luck Everybody draws from a wealth of sonic inspirations, from Laurel Canyon folk-rock of the 60s and 70s to avant garde artists like Suicide, as well as some orchestral pop. There is even a piano ballad, the tragic "No Justice, No Peace, No Hope."

Lyrically, Good Luck Everybody is a change of pace from the idiosyncratic songwriting style Bonnette has honed over more than 15 years fronting AJJ. It still features his wonderfully weird turns of phrase and oddball word pairings, but this time, his thematic lens is more directly focused on the inescapable atrocities of the world around him. Longtime fans will recognize the album's social commentary as a return to their 2011 release, Knife Man, but this time it's fueled by a more radical urgency.

"I usually try for a timeless effect in songwriting, so that you can hear a song and generally not think about the context under which it was written," says Bonnette. "But for this one, I was trying to write, and all the bad political shit just kept invading my brain and preventing me from writing that way. So I decided to fully embrace it and exorcise that demon."
---
AJJ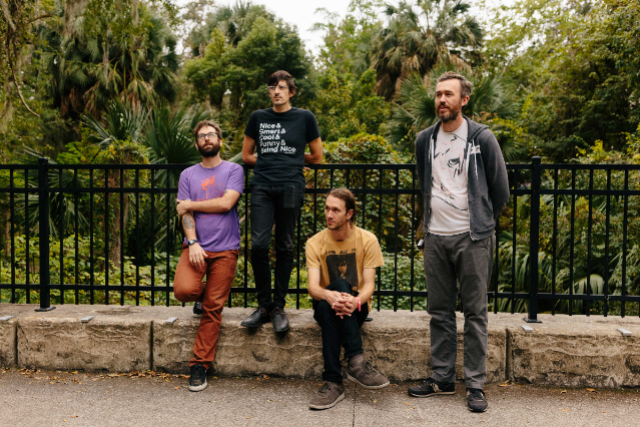 Comprised of core members Sean Bonnette (acoustic guitar) and Ben Gallaty (upright bass), Andrew Jackson Jihad is a folk-punk outfit from Phoenix, Arizona. The Jihad formed in 2004, when front man Bonnette was still a teenager, and the duo quickly began writing humorously explicit music with macabre themes. They covered subject matter from self-sacrifice to childhood drug addiction, all sung in a frantic manner with acoustic instrumentation. Their self-released debut, Candy Cigarettes & Cap Guns, was released in 2005 after which, a number of self-released demos and EPs attracted the attention of Plan-It-X Records, which issued a split release with Andrew Jackson Jihad and the similarly styled Ghost Mice in 2007. On September 11 of the same year, Asian Man Records released The Jihad's second full-length album, People That Can Eat People Are the Luckiest People in the World. Another EP followed in 2008 and in 2009, Asian Man released the band's third album Can't Maintain. They spent several years touring the U.S. and Europe before the 2011 release of their fourth LP Knife Man. The following year Bonnette and Gallaty were joined by second guitarist/keyboardist Preston Bryant and drummer Deacon Batchelor, expanding the lineup for a fuller band sound. Their touring schedule and profile increased in 2013 and in 2014 the band signed with L.A. indie Side One Dummy Records to release their fifth album, Christmas Island.
Open Mike Eagle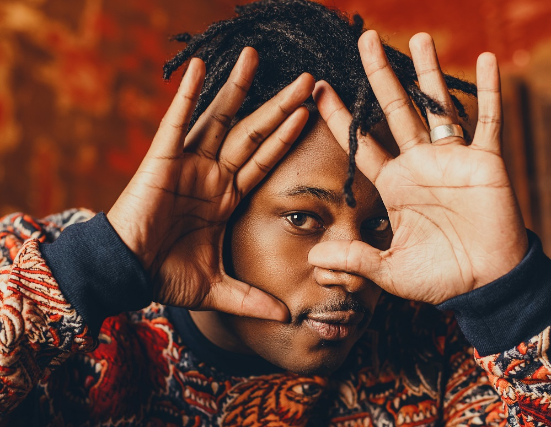 Foot Ox