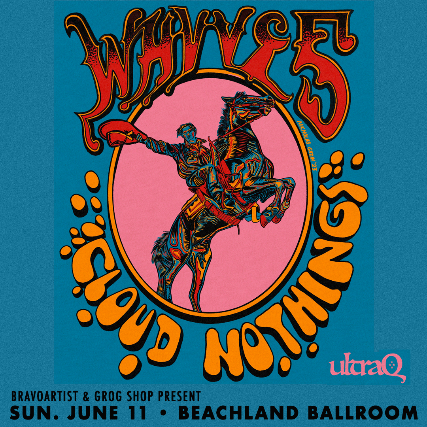 The Grog Shop and BravoArtist Presents:
Cloud Nothings / Wavves
Sun, Jun 11
Show:

8:00 pm
(Doors:

7:00 pm

)
$25 - $30
The Grog Shop and BravoArtist Presents Cloud Nothings and Wavves with Ultra Q, LIVE at the Beachland Ballroom.

Sunday, June 11th
7pm doors / 8pm show
$25 advance / $30 day of show
All Ages

Cloud Nothings
For a band that resists repeating itself, picking up lessons from a decade prior is the strange route Cloud Nothings took to create their most fully-realized album. Their new record, The Shadow I Remember, marks eleven years of touring, a return to early songwriting practices, and revisiting the studio where they first recorded together. In a way not previously captured, this album expertly combines the group's pummeling, aggressive approach with singer-songwriter Dylan Baldi's extraordinary talent for perfect pop. To document this newly realized maturity, the group returned to producer Steve Albini and his Electrical Audio studios in Chicago, where the band famously destroyed its initial reputation as a bedroom solo project with the release of 2012 album Attack on Memory.
---
Cloud Nothings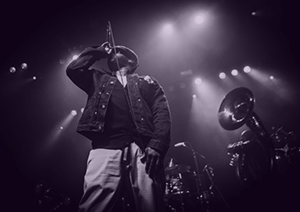 Cloud Nothings was founded in a Cleveland basement, the one-man recording project of Dylan Baldi, an unassuming, then 18-year-old student of song with a breathtaking ear for melody. Prolific from the start, Baldi's early work was rough but immediate: crudely recorded, spring-loaded spasms of Buzzcocks-informed pop that quickly found an online following among the lo-fi-inclined. When an opportunity presented itself to open a small show in Brooklyn, Baldi abandoned a still-in-progress final project to be there. The gamble paid off — he's been touring ever since, using every available break to write and record more.
In 2010, Carpark unveiled Turning On, a retrospective introduction that combined early 7? singles and the full-length debut (a limited release on cassette and vinyl) from which it took its name. The following year, Cloud Nothings made its proper Carpark debut with a thrilling self-titled LP that found Baldi in a studio for the first time, shedding the many layers of hiss and distortion that had once obscured (or enhanced) his every sugary hook. What followed was an unexpected breakthrough, 2012?s Attack on Memory, an album that very loudly (with the help of producer Steve Albini) announced the arrival of Cloud Nothings as the sound of more than just Baldi: Caustic and gargantuan, it marked the first time our young hero wrote with and for his longtime touring band, drummer Jayson Gerycz, bassist TJ Duke and since departed guitarist Joe Boyer. Touring intensified, rock critics slobbered, and the ceiling was raised considerably.
Enter yet another first: the highly-anticipated follow-up. Here and Nowhere Else is the sound of Baldi further realizing his potential not just as a collaborative bandleader but a singer as well. The sometimes frightening interplay that galvanized its predecessor is refined here, Baldi's cyclonic guitar parts and Gerycz's seismic drumwork more tightly clenched and nuanced than they've ever been before. It's an album every bit as ferocious as what we've recently come to expect — only smarter.
Wavves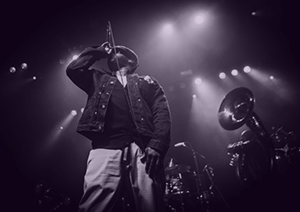 Ultra Q