Ghais Guevera / Student 1 / Tabby / Defo / Renegade Metri / Rico Blu
Wed, Mar 8
Show:

8:00 pm
(Doors:

7:00 pm

)
$18.00 - $30.00
Ghais Guevera, Student 1, Tabby, Defo, Rico Blu live at the grog Shop
Wednesday, March 8th
7p doors / 8p show
$15 advance / $18 day of show
$30 VIP (includes 1 GA ticket and meet and greet before the show)
All Ages
+$3 at the door if under 21
Ghais Guevera
Ghais Guevara is a Philadelphia based rapper/producer who has proven himself to be one of the most exciting and favorable artists in the underground right now, After mass internet appraisal for his 2021 project "BlackBolshevik", Ghais's eye opening commentary on the socioeconomic and political landscape of the world, alongside his witty, quotable lyricism and his penchant for addicting, sample-based production, took him to a new stratosphere with his 2022 release titled "There Will Be No Super-Slave". From admiration from the artists such as Backxwash and Soul Glo, to acclaim from publications such as BeatsPerMinute and Paste Magazine, Ghais has illuminated a path towards stardom that does not seem to be dimmed anytime soon.
http://ghaisguevara.net/
Student 1
Lulseged "Lu" Afework (born October 5, 1994) is a first-generation American of Ethiopian descent, born in Maryland before moving to Minnesota at the age of three. Lu first picked a notebook up after watching 8 Mile, soon succumbing to the frustrations of being eight with no bars. He picked it back up during his junior year at Simley High School, where he was always the first name on attendance that every teacher would apologize before mispronouncing. This common misstep in cultural competency, paired with the inspiration from watching a friend rap on Facebook, led to Lu's christening as Student 1: a reflection of a lifetime dedication to learning oneself, the world, and the game.
http://student1.lol/
Tabby
Starting on YouTube in 2016 reacting to music, he surprised his newly found audience with a project of his own the following year titled White Trash.

In 2018, he dropped prequel, a standalone single that remains as his most streamed song at nearly 3.5 million hits. His follow-up mixtape peachfuzz! released in December of that year, hailed as his best project thus far.

Wasting little time, Tabby put together a 7 track EP called Recorded In My Car where, as the title suggests, he recorded 7 tracks in his car. He has released singles such as This Song Sucks and Kelly Green, but the EP stands as his last full project since 2019.

His debut studio album, now set to release in 2023, sees him venturing away from hip-hop in favor of pop rock and dance to explore themes of performance, idolization, and that ever so starry-eyed desire of fame. Cry Baby set things off as the lead single on January 20th.

Insta: @a_verypalehipster


Defo
Defo is hiphop project by Trevor and ClamJuice. Bringing a combination of new and old and many different genres they aim to keep you on your toes.

Insta: @its_defo
---
Ghais Guevera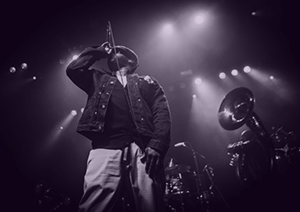 Student 1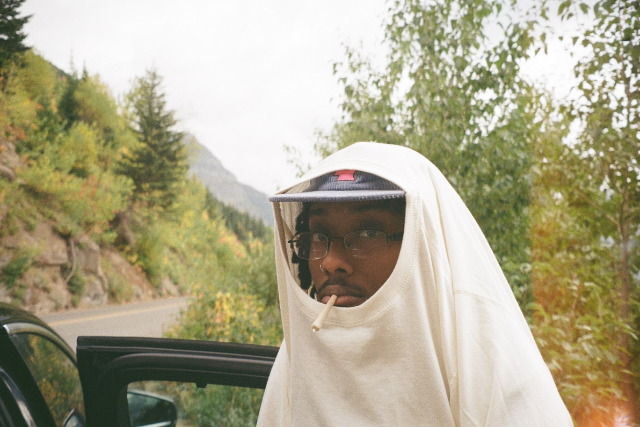 Tabby
Defo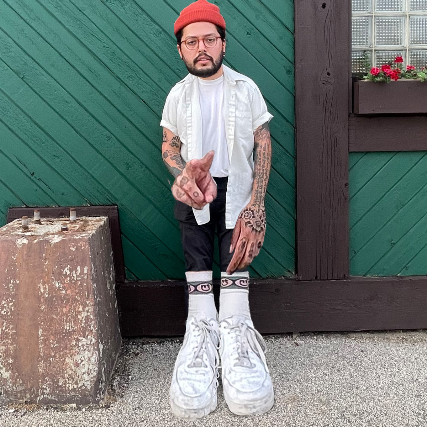 Renegade Metri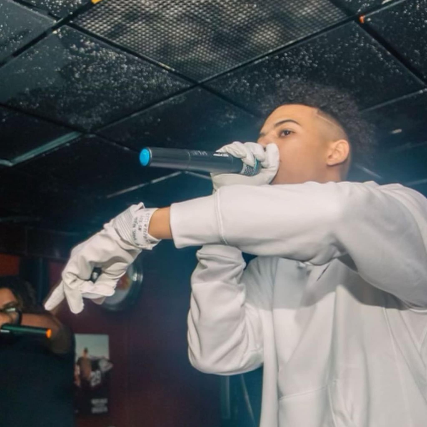 Rico Blu