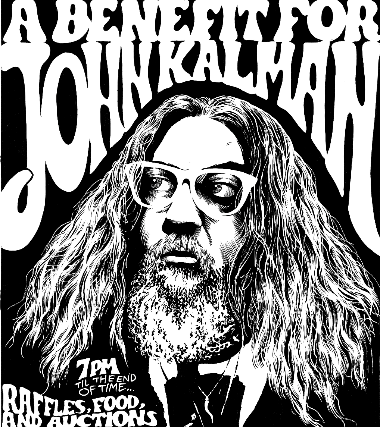 A Benefit for John Kalman
w/
Wrong Places
,
Non Bruises
,
Gerloscar Supreme Team
$20.00 - $50.00
A benefit for John Kalman with Wrong Places, Non Bruises, and Gerloscar Supreme Team
Saturday, Decemeber 3rd
7:00 PM
$20 suggested donation in advance or at the door.
NO SERVICE FEES
Any donations of $50+ include a Grog Shop T Shirt or a custom 'What Would John K Do?' T Shirt
All Ages
Our friend, coworker, and hero, John Kalman, was recently injured in California. Come join us to help raise money for his medical expenses and trip back home.
This evening will feature live music by Wrong Places and Non Bruises, and a DJ set by Gerloscar Supreme Team. Thank you to everyone playing the benefit. There will be a live raffle give away at the event as well as an online auction. There will be complimentary food, stop in for a snack, music, drinks and to support John K.
100% of auction/raffle sales will be donated to John Kalman's fund to help with his medical and related recovery expenses. Raffle will be hosted during the benefit show at the Grog Shop on Saturday, December 3rd.
Thanks to:
Great Lakes VNTG, Axon Creative Agency, Yorktown Lanes, Jake Kelly, Dana Depew, Timothy Callaghan, Scott Pickering, David Louis Cintron, Rich Garr, Karen Novak, Derek Hess, Jay Brown, Keith Marlowe, Earthquaker Devices, School of Rock Greater Cleveland, Happy Dog, Carol Yachanin, Erin Kray & Jessica Pinsky, Cleveland Cavaliers, JD Sullivan, Gifted Grass, Farmer's Feast, R&D Sausage, Geraci's, Larchmere Fire Works, MOJO World Eats, Kensington Pub, Melt Bar & Grilled, My Mind's Eye, Earthquaker Devices, Beachland Ballroom & Tavern, House of Blues Cleveland, The Vinyl Groove, No Class, Mahall's 20 Lanes, Blue Arrow Records, Lady Luck's Hair Parlor, Prosperity, Spotted Owl, Cloak & Dagger, Rust Belt Welding, Rock and Roll Hall of Fame, Elevation Group, Agora, West Side Bowl, Ingenuity Fest, Mourning [A] Blkstar, Smog Veil Records, Parnell's Pub, Axioma, Non Bruises, The Fairmount, Diageo Hospitality & Andie Ferman, Crobar, Good Company, Martha on the Fly, Guardian Cold Brew, People Via Plants, Little Rose Tavern, Green Thumb Kitchen, Cleveland Cinemas, Marotta's, The Tavern Company, Mitchell's Chocolates, Shway Papers, JILLIAN Skincare, Pretty Things Salon, Southern Glaziers & Mike Flaherty, Beachwood & Lakewood Food Truck Parks, Market Garden Brewery, Great Lakes Brewery
Auction will be hosted online through Great Lakes VNTG and is NOW LIVE. https://www.greatlakesvntg.com
---
Wrong Places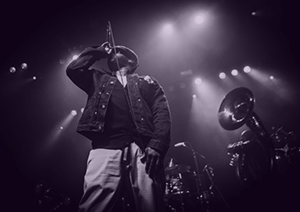 Non Bruises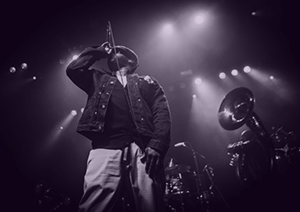 Gerloscar Supreme Team