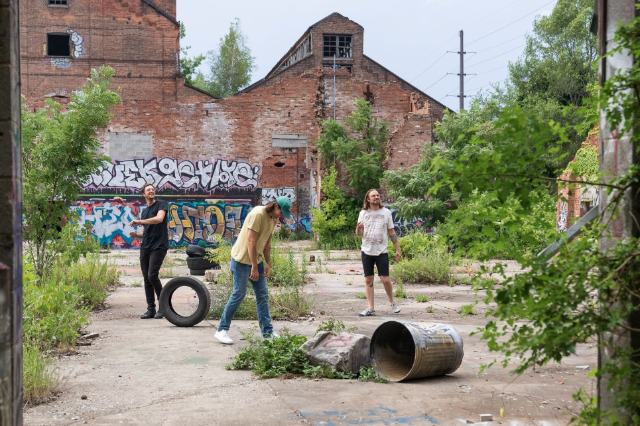 GROG SHOP 30TH ANNIVERSARY WEEK FEATURING
Cloud Nothings / The Missed / Little Lions Den
Fri, Sep 23
Show:

8:30 pm
(Doors:

7:30 pm

)
$16-$20
Friday, September 23rd
Doors 7:30pm / Show 8:30pm
All Ages
$16 ADV / $20 DOS
+$2 at the door if under 21

GROG SHOP 30TH ANNIVERSARY WEEK FEATURING:
Cloud Nothings
When singer-songwriter Dylan Baldi began recording hyper-catchy and often deliriously distorted guitar-pop songs on a computer in his parents' Cleveland basement, he was doing it alone—juggling every instrument and singing undefinable lyrics that used obtuse abstractions as much as they did teenage diary. The young, once-tuxedoed concert saxophonist started releasing a flurry of lo-fi earworms across 7" singles, cassette splits, benefit compilations, and one album, Turning On. Released by Carpark in 2010, the album will be reissued on vinyl in 2020 for its 10-year anniversary.
With the 2000s coming to a close, blog circuit hype was enough to book the then-18-year-old as the opener at a Brooklyn show with members of the next class of Internet-acclaimed "indie rock" bands. Baldi quickly formed a group with friends from the Cleveland music scene and drove to New York. Amidst a year of touring, Baldi recorded a self-titled album alone, this time in a studio, with a producer, and the backing of Carpark Records.
But forming that initial live band proved to be the key component to the project's success. Together, as a unit, they shattered blog expectations with the 2012 release of Attack on Memory: an angry, often-in-the-red album composed of vocal-shredding jams about malaise, as well as tightly-wound pop songs about violence and confusion. What followed were brutal albums of hook-filled harshness (2014's Here and Nowhere Else and 2018's Last Building Burning) and stunning melodic clarity (2017's Life Without Sound and 2020's The Black Hole Understands), each distinctly different.

Cloud Nothings has brought their cathartic live show to stages around the globe, including festivals like Coachella, Primavera Sound, Bonnaroo, and Pitchfork. Home audiences have seen them on Late Night with Jimmy Fallon, Last Call with Carson Daly, A.V. Club's Undercover series (notoriously reimagining Coldplay's "Clocks"), multiple KEXP sessions, and much more.

Before recording new album The Shadow I Remember, Baldi began writing one song a day, much like he did when he first started the project. Only a few months into 2020, Baldi had amassed a significant new library of songs. Ten of those songs became the surprise album The Black Hole Understands, which Baldi and drummer Jayson Gerycz collaborated on via e-mail while quarantining separately.

The Missed

Mickey - Guitar, Vocals | Seb - Bass | Kent - Drum

Little Lions Den

An ongoing TV series starring Little Diesel & Lammigan. A real man's play place, a blue-collar disgrace, a freakish hideaway... SUBSCRIBE AND WATCH NOW ON YOUTUBE!

---
Cloud Nothings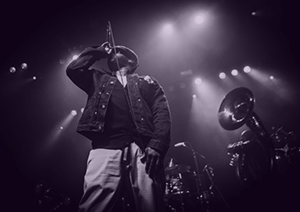 Cloud Nothings was founded in a Cleveland basement, the one-man recording project of Dylan Baldi, an unassuming, then 18-year-old student of song with a breathtaking ear for melody. Prolific from the start, Baldi's early work was rough but immediate: crudely recorded, spring-loaded spasms of Buzzcocks-informed pop that quickly found an online following among the lo-fi-inclined. When an opportunity presented itself to open a small show in Brooklyn, Baldi abandoned a still-in-progress final project to be there. The gamble paid off — he's been touring ever since, using every available break to write and record more.
In 2010, Carpark unveiled Turning On, a retrospective introduction that combined early 7? singles and the full-length debut (a limited release on cassette and vinyl) from which it took its name. The following year, Cloud Nothings made its proper Carpark debut with a thrilling self-titled LP that found Baldi in a studio for the first time, shedding the many layers of hiss and distortion that had once obscured (or enhanced) his every sugary hook. What followed was an unexpected breakthrough, 2012?s Attack on Memory, an album that very loudly (with the help of producer Steve Albini) announced the arrival of Cloud Nothings as the sound of more than just Baldi: Caustic and gargantuan, it marked the first time our young hero wrote with and for his longtime touring band, drummer Jayson Gerycz, bassist TJ Duke and since departed guitarist Joe Boyer. Touring intensified, rock critics slobbered, and the ceiling was raised considerably.
Enter yet another first: the highly-anticipated follow-up. Here and Nowhere Else is the sound of Baldi further realizing his potential not just as a collaborative bandleader but a singer as well. The sometimes frightening interplay that galvanized its predecessor is refined here, Baldi's cyclonic guitar parts and Gerycz's seismic drumwork more tightly clenched and nuanced than they've ever been before. It's an album every bit as ferocious as what we've recently come to expect — only smarter.
The Missed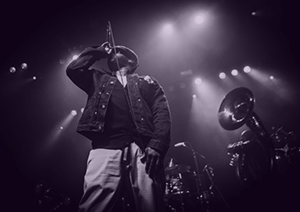 Little Lions Den