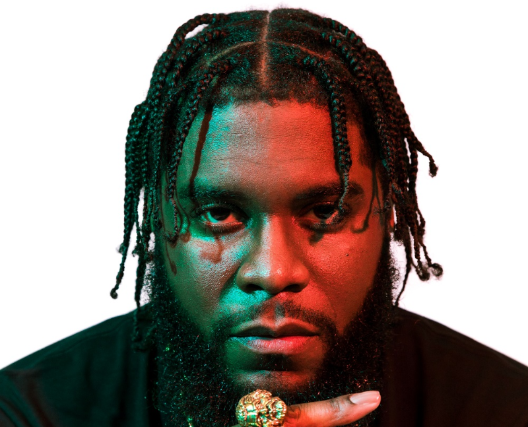 The Grog Shop Presents:
BIG K.R.I.T. - DIGITAL ROSES TOUR
Mon, May 2
Show:

8:00 pm
(Doors:

7:00 pm

)
$32.00
BIG K.R.I.T.

Justin Lewis Scott (born August 26, 1986), better known by his stage name Big K.R.I.T. (a backronym for King Remembered in Time), is an American rapper and record producer. Born in Meridian, Mississippi, he started his musical career in 2005. After signing with Def Jam Recordings, K.R.I.T. gained notable recognition following the release of his single, "Country Shit", which featured Ludacris and Bun B on the remix. In June 2012, he released his debut studio album, Live from the Underground, which debuted at number five on the Billboard 200 chart.
K.R.I.T.'s second album, Cadillactica, released in November 2014, also peaked at number five on the Billboard 200. In 2016, he announced that he is no longer signed to Def Jam, and the next year launched his own record label Multi Alumni. He released his third album, 4eva Is a Mighty Long Time, under his label Multi Alumni in October 2017.
---
Big K.R.I.T.
Recalling the Dirty South sound of UGK and Scarface, Mississippi rapper/producer Big K.R.I.T. spent five years on the mixtape circuit honing his skills before his 2010 release took his career to another level.The release was the mixtape K.R.I.T. Wuz Here, a groundbreaking critical success that had bloggers declaring the South's future, while a commercial success as well, generating enough downloads and "likes" that the Def Jam label took notice, signing the artist that same year. It was also the year K.R.I.T. -- which stands for King Remembered In Time -- appeared on Currensy's Top 40 debut, Pilot Talk, along with Wiz Khalifa's hit mixtape Kush & Orange Juice. His 2011 release Return of 4eva was extravagant by mixtape standards, with elaborate cover art and guest appearances from Chamillionaire, Raheem DeVaughn, and David Banner, along with challenging titles like "Another Naive Individual Glorifying Greed and Encouraging Racism." A track on R&B singer Chris Brown's 2011 mixtape Boy in Detention indicated that his commercial aspirations were still there as well, although the guest list for his 2012 debut, Live from the Underground, would be a mix of true hip-hop (Eightball & MJG, Devin the Dude, and Bun B) and truly surprising (B.B. King, Anthony Hamilton). ~ David Jeffries
Elhae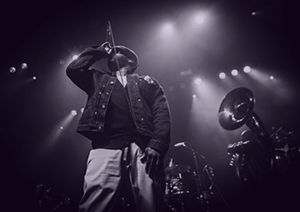 Price