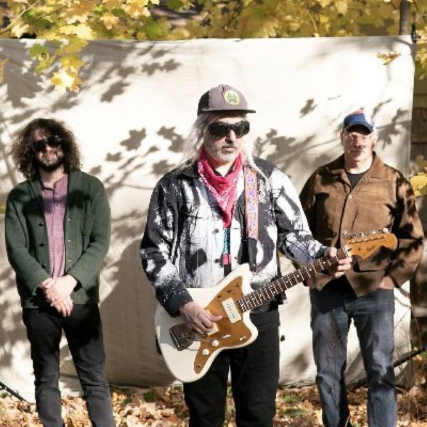 Dinosaur Jr. at Agora
Sat, Oct 1
Show:

8:00 pm
(Doors:

7:00 pm

)
RESCHEDULED FROM 10/1/21, ALL TICKETS PURCHASED FOR THE ORIGINAL DATE WILL BE VALID ON THE NEW DATE

PURCHASE HERE: https://www.axs.com/events/399113/dinosaur-jr-tickets?skin=agora
Saturday, October 1st 2022
7p doors / 8p show
All Ages
$29.50 advance / $35 day of show
Dinosaur Jr at Agora
Here is Sweep It Into Space, the fifth new studio album cut by Dinosaur Jr.. during the 13th year of their rebirth. Originally scheduled for issue in mid 2020, this record's temporal trajectory was thwarted by the coming of the Plague. But it would take more than a mere Plague to tamp down the exquisite fury of this trio when they are fully dialed-in. And Sweep It Into Space is a masterpiece of zoned dialing.
In the decades since the release of Dinosaur Jr.'s original triptych of foundational albums, it has become clear that their sound -- once hailed as a sort of almost-tamed noise -- is/was/always-has-been fully functioning pop music of a sort. The subsequent generations of bands who grew up breathing Dino's fumes managed to tinker around with the edges of their original post-hardcore song-forms enough for listeners to realize there had always been melodies at the center of everything they did. What Dinosaur Jr.. produces is nothing but a beautiful new version of the rock continuum -- riff, power, beat and longing, created with an eye on the infinite future.
Recorded, as usual, at Amherst's Biquiteen, the sessions for Sweep It Into Space began in the late Autumn of 2019, following a West Coast/South East tour. The only extra musician used this time with Kurt Vile.
J Mascis says, "Kurt played little lead things, like 12 string one at the beginning of 'I Ran Away.' Then I ended up just mimicking a few things he'd done. I was listening to a lot of Thin Lizzy, so I was trying to get some of that dueling twin lead sound. (laughs)"
"But the recording session was pretty well finished by the time things really hit the fan. So I just ended up doing more things by myself. Like the mini digital mellotron on 'Take It Back.' Originally I'd thought I'd have Ken Mauri (who has done keyboard work for Dino in the past) come in and play piano. But when the Lock Down happened in March, that meant I was on my own. But it was cool."
PLEASE NOTE UPDATED COVID-19 SAFETY PROTOCOLS
We care for nothing more than the safety of our staff, patrons, and performers. All ticket buyers for this event must show proof of Covid-19 vaccination or a negative COVID test 48 hours prior in order to gain entry. Proof of vaccination may include a physical card or a photo of a complete vaccination card that matches the patron ID. Proof of a negative test may be a printed or digital test result that matches the patron ID. For more information please visit the "FAQ" page on our website here: https://grogshop.gs/faq/ We appreciate your understanding and support - thank you!
---
Dinosaur Jr.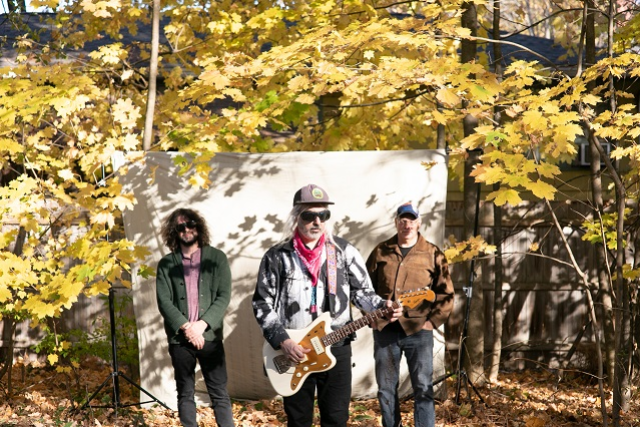 Dinosaur Jr. is now widely recognized as one of the most significant American rock bands of all time; the sound they pioneered in the late-80s having permeated through the past 20 years. Preceding Nirvana by several years, they were instrumental in bringing the crashing sounds of lead guitar back to indie rock. It wasn't just their signature metallic haze that made an impression on listeners; their effects-laden guitars were wrapped around some of the best songwriting of the decade. The first three albums -- Dinosaur, You're Living All Over Me and Bug -- were cult masterpieces and when the original line up of Mascis, Barlow and drummer Murph re-formed in 2005 for select live dates it was apparent that the years apart had not eroded any of their vitality. In fact, many critics claimed their shows were even better than they used to be. It was natural, then, that the band would begin to work on new material.

With the release of Beyond in 2007, the band gave a hearty Marshall-driven "F**K YOU!" answer to any skeptics of the reformation. Restoring the sound established by the opening hat-trick gambit of Dinosaur, You're Living All Over Me, and Bug, the Beyond record continued the band's march into rock greatness by making old ears smile and new ears bleed afresh. And now there is Farm, Dinosaur Jr.'s first double LP and their fifth full length record by the original line-up -- J Mascis, Lou Barlow, and Murph -- released on their new label home Jagjaguwar.

If Beyond was Dinosaur Jr.'s return to form, Farm is proof that this band continues to deliver that which makes rock worth cranking to 11. At times wholly 70's guitar-epic, at times perfect for sitting by a babbling brook with Joni and Neil, Farm encompasses Dinosaur Jr.'s signature palette - soaring and distorted guitar, unshakable hooks, honey-rich melodies - songs that get into your head and, bouncing around happily, stay there. The ear-catching "Plans" is nearly 7 minutes of classic whipped-topping rock dessert, while "I Don't Wanna Go There" is a meat-and-potatoes main dish, mixing unapologetic lead guitar with straight-ahead delivery a la James Gang or Humble Pie. These two tunes round out twelve tracks propelled by the unique energy of one of America's greatest living rock bands hitting their stride.
Ryley Walker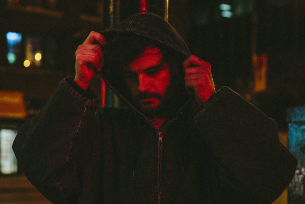 Deafman Glance, the follow-up to 2016's Golden Sings That Have Been Sung, is the second Ryley Walker album produced by LeRoy Bach and Walker himself. It was largely recorded at the Minbal Studios in Chicago, with some later sessions taking place at USA Studios and in LeRoy's kitchen. Ryley plays electric & acoustic guitars and was joined by long-time 6-string sparring partners, Brian J Sulpizio and Bill Mackay, who both play electric.
"I was under a lot of stress because I was trying to make an anti-folk record and I was having trouble doing it. I wanted to make something deep-fried and more me-sounding. I didn't want to be jammy acoustic guy anymore. I just wanted to make something weird and far-out that came from the heart finally. I was always trying to make something like this I guess, trying to catch up with my imagination. And I think I succeeded in that way — it's got some weird instrumentation on there, and some surreal far-out words.
The last record was cool but I was still figuring out what I was good at. But I'm fucking 28 years old, I've got to figure out a sound, figure out something that I enjoy doing. So this record is a little bit more grown up. Ol'Ryley's just workin' on bein' a better Ryley.
I think more than anything the thing to take away from this record is that I appreciate what improv and jamming and that outlook on music has done for me, but I wanted rigid structure for these songs. I don't want to expand upon them live. There's a looseness to some of the songs I guess, but I didn't want to rely on just hanging out on one note. It's so straight-forward that I can see a lot of people really not liking it to be honest. But I'm so happy, I'm happy that it's completely different and unexpected."