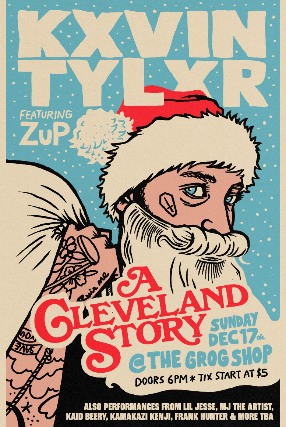 A Cleveland Story Ft. Zup and KXVIN TYLXR
w/
Kxvin Tylxr
,
ZUP
,
Lil Jesse
,
MJ The Artist
,
Frank Hunter
,
Kaid Berry
Sun, Dec 17
Show:

6:30 pm
(Doors:

6:00 pm

)
$5.00
Sunday Dec.17,2023
Doors 6:00 PM / Show 6:30 PM
$5-$20
All Ages
+3 at door if under 21
Kxvin Tylxr
Bursting with sonic creativity, Kxvin Tylxr sets fire to the music scene as a boundary-breaking bedroom pop/alternative hip hop artist from Cleveland, Ohio Transcending genres and minds alike, he spent over a decade honing his craft and collaborating with powerhouses like Mod Sun, Machine Gun Kelly, RILEY, Mark Battles & more
ZUP
Starting off recording songs in his parents basement at the age of 14, - to winning awards for producing music for local hip-hop artists in Cleveland, Ohio, getting played on local radio, selling out venues, and winning Scene Magazine's "Best Local Album of 2023" for his new album "For Me"... ZuPs love for music is evident.
Inspired by a range of different genres and sounds, ZuP doesn't like to pigeonhole himself into any one category when it comes to his music. Using inspiration from his life and people around him, his main goal is to write songs that will tap into the listener's emotions and connect at a deeper level.
After 10 years since the release of his debut album "Room to Grow" and taking 6 years off of music - ZuP is back, releasing his sophomore album "For Me". A lot has happened since then and this album is a window into that story. From the opening track "Lost and Found" ZuP sets the mood, painting a picture of loss, regret, and grief. After that, this album will take you on a ride from healing on "Recharge", "Couch", and "Lightning Rod" to finding love on "Better Off", "Vintage Soul" and "Fingerprints" to confronting difficult situations on "Control" (alongside local rapper Veeno), and the loss of his mother on "Unexpressed Love". "For Me" is an album that shows tremendous growth, heart, and inspiration and is a love letter to anyone who has been a fan of his music.
Lil Jesse
Lil Jesse is a Pop / Hip-Hop Artist Born July 6th, 1997 out of Eastern KY, he grew up in a small town called (Hippo). During that upbringing he was listening to mainly Classical Rock, bands like (Eagles, Rush, Kiss, The Beatles & etc.) but then he discovered who Eminem & 50 Cent was randomly from watching TV. He ended up getting his mom to buy Eminem's old group CD which was named "D12" & also got his mother to buy him 50 Cents "Get Rich Or Die Trying" CD. Those 2 Albums are what inspired him (mostly) to go further into seeking Hip Hop & what it has to offer.
He got his name (Lil Jesse) / (Jesse) from his father when he was about 8 years old, his birth name is David Aaron Hoover but his dad (Dustin) started to call him Jesse for no reason, he must've just liked the name.. so it stuck on over time. Lil Jesse's Music is a mixture of Pop/Alternative/Hip-Hop
Apple Music - Lil Jesse SoundCloud - Lil Jesse Instagram @lilxjesse Twitter - @iloveliljesse Facebook - Lil Jesse (OFFICIAL MUSIC VIDEOS) YouTube - Lil Jesse
---
Kxvin Tylxr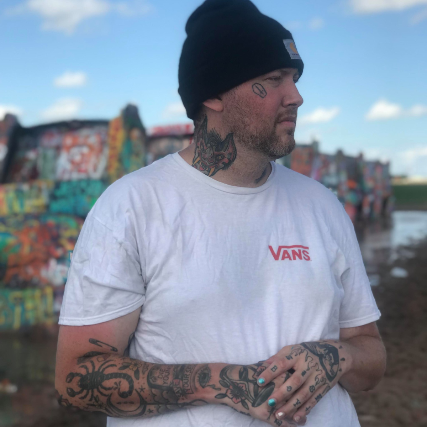 ZUP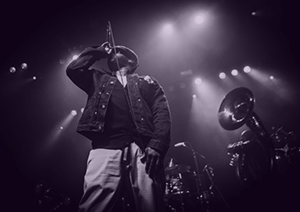 Lil Jesse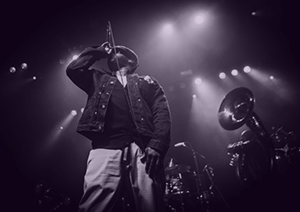 MJ The Artist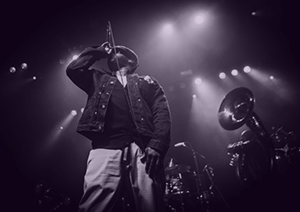 Frank Hunter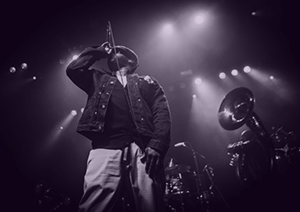 Kaid Berry