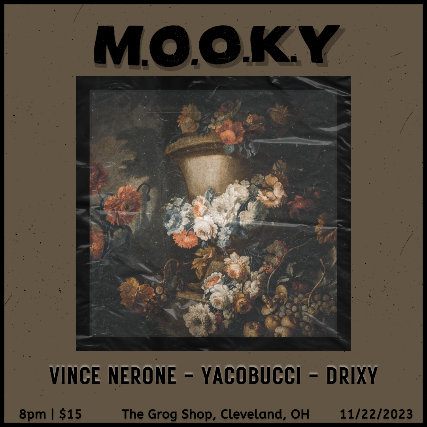 M.O.O.K.Y w/ Vince Nerone / Yacobucci / DRIXY
w/
Vince Nerone
,
Yacobucci
,
DRIXY
Wed, Nov 22
Show:

8:30 pm
(Doors:

8:00 pm

)
$17.00
Wed. November 22, 2023

M.O.O.K.Y with Vince Nerone, Yacobucci, and DRIXY LIVE at Grog Shop!

Doors 8 p.m. | Show 8:30 p.m.
$15 ADV / $17 DOS
+ $3 at door if under 21
ALL AGES


---
M.O.O.K.Y
M.O.O.K.Y is a singer/songwriter born in Akron, Ohio. Pulling influences from artists like Mac Miller, Prince, & Jeff Buckley he fuses alternative rock, hip-hop, & pop into his own unique style. With comparisons to The Kid LAROI, Post Malone, James Blake & like artists; M.O.O.K.Y looks to make his name well known in the music industry.

M.O.O.K.Y's debut album Club Phony released in August 2021 with the singles 'Daydreams' & 'Breathe Me In' gaining immense popularity, earning him 200k plus streams in 2022. He now performs with a 5-piece band (Jack Hamel on Keys, Joey Hughes (False Teeth) on Bass/Guitar, Josh LaGuardia on Drums, & Nate Bocchicchio on Violin) in & around the Midwest.

M.O.O.K.Y is making progress on his second studio album which will be completed by the end of 2023. In the meantime, he continues to make an impact in the Cleveland music scene; working towards his goal of becoming a hometown name in Ohio and around The United States.
Vince Nerone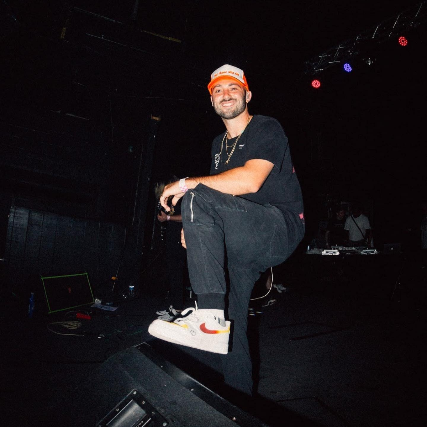 Vince Nerone is a unique singer, songwriter from Cleveland, Ohio. His music is inspired by a composition of pop-punk rock and emo-rap/hip hop, providing a rather unparalleled style of tracks. With his ever-evolving style, Vince has managed to make his mark in the music scene and create a genre category of his own, standing out from the over-saturation of Top 40-inspiredmusic. Currently he is focusing on live shows and fan engagement. In the last six months, he has put together a four person band to tour with and consequently has rebranded for his live appearances as "Vince Nerone ATB" (and the band). Accompanying members include: Neek on drums, Dibby on electric guitar, Arti on rhythm guitar and Alecks on bass guitar.
Yacobucci
My name is Camden Owen Yacobucci, better known as "Yacobucci". I'm an American musician born and raised in Akron, Ohio but currently based in Columbus, OH. I started recording my own music by the age of 17 and released my first mixtape "Strong Static". I was always so inspired when it came to music. It did something to me I could never explain. I couldn't just listen to it, I needed to create it. I started with mainly rap but then started blending my creativity and unique style with many other genres such as alternative pop, pop/punk etc. I now perform all my music with a full band and we bring an electric show to every venue we play at. In high school I tried to always surround myself with music so I joined the marching band and played the trombone. I could never really get into the songs we played so I ended up getting some cheap studio equipment and started learning how to make my own. Soon after, I moved to Brooklyn New York to study Criminal Justice at St. Francis College. After many classes, I would go perform and record new music in my dorm room. I felt like an outcast at school and didn't really talk to anyone. I often spent my time street performing in front of thousands of strangers in places like Times Square, underground subways, The Brooklyn Bridge, etc. This got my stage presence better and better and I soon started performing in small venues. I decided to drop out of college after my first semester in 2018 to pursue my dream in music. I then moved to Los Angeles to take my career to the next level. I push myself everyday to make the best music possible and never look at quitting as an option. With this mindset I soon could see progress in my music career. I always tell people to embrace and love who they are. Embrace the weird because that makes us unique. I make music for these outcasts, now all I have to do is make a career out of it.
DRIXY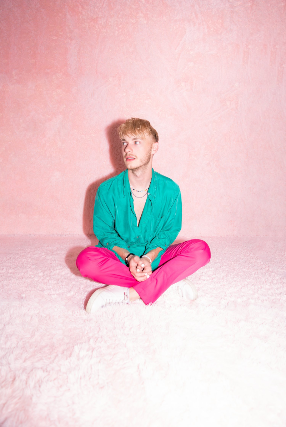 Meet DRIXY, your new gateway to indie pop.
Based in Cleveland, Hendricks is a singer-songwriter, instrumentalist, experienced co-writer, and producer who cut his teeth writing music for television. DRIXY is now ready to tell his own story as a solo artist.
He describes these past few years through lockdowns and isolation as an incubator, one from which he is now ready to emerge, stepping into this new chapter with confidence. Since releasing his debut song "Losing Touch" in 2019, he's locked in his sound: sentimental, playful, tailoring to the emotions, and always deeply relatable. Now releasing his first single of 2022, DRIXY's indie pop ballad "won't u come home" is an emotional plea that showcases DRIXY's candor and vulnerability.
"Creating this song was crazy emotional for me. I wrote it after a devastating breakup. This song is honest and helped me come to terms with the piece of me that I left behind in that relationship. I hope it can do the same for others."
His songs provide the feeling of conversation with a friend and DRIXY, ultimately, wants to provide the soundtrack to your life — the songs to have on for moments good and bad, hopeful and discouraging, comforting and frustrating alike. "Music is the best translation of human emotions," he says, and he has certainly established a knack for translating his own emotions into songs of his own
DRIXY is now in his mid-20s and provides a voice for other young adults. He recalls always being surrounded by music from an early age — his father, a drummer, raised him on The Who and The Beatles. This fondness for music led to an interest in guitar, piano, bass, drums, and, eventually, singing.
His initial attraction to heavier sounds (he describes Green Day as the reason he's in music and Linkin Park as another major influence) has expanded over the years. Coldplay, Foster the People, and The 1975 offered an introduction into pop and stadium rock sounds, and DRIXY has now allowed these influences to coalesce into something singularly his own.