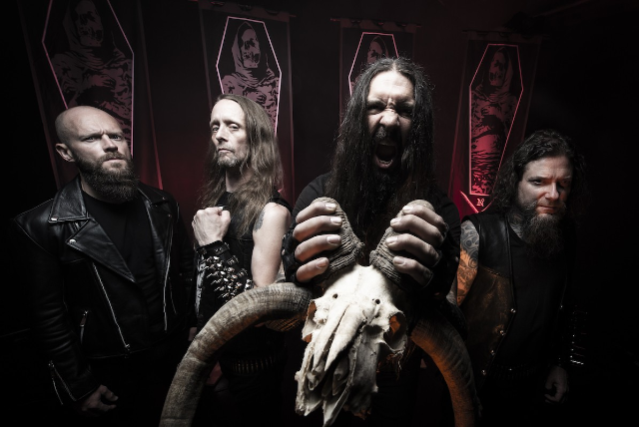 Goatwhore / Withered / Spiter / Axioma
w/
Withered
,
Spiter
,
Axioma
Wed, Nov 8
Show:

8:00 pm
(Doors:

7:00 pm

)
$18.00
---
Goatwhore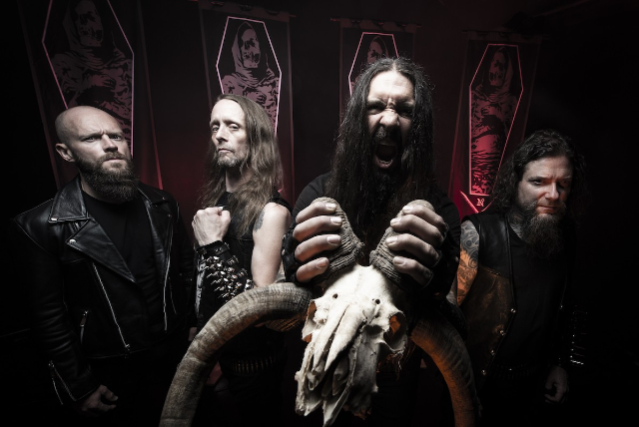 Touring Lineup:
Louis B. Falgoust II: Vocals
Sammy Duet: Guitars, Vocals
Zack Simmons: Drums
Robert "TA" Coleman: Bass

"We wanted it raw. We wanted it organic. We wanted it to sound the way we do in the live setting," relays Goatwhore frontman Ben Falgoust of the band's latest output, Vengeful Ascension. Their seventh full-length and second recorded reel-to-reel, Vengeful Ascensionwas captured at Earth Analog in Tolono, Illinois (near Champaign, Illinois) with longtime soundman and comrade Jarrett Pritchard (1349, Gruesome), breaking a four-album tradition of working with Erik Rutan.

"Working with Rutan was awesome. We did some great records with him," Falgoust is quick to point out. "But you come to a point where you're like, 'All right. Let's try something new.' It was part of trying to remove ourselves from a comfort zone and a risk thing we needed to take. Plus, we really wanted to hit the essence of where we are live and what better way to harness that than by having our live sound guy involved. Jarrett is knowledgeable with the studio stuff. He also knows how we sound coming out of a PA and we really wanted to get closer to that. Pritchard really focused on that live aspect from every members' perspective and I think he pushed us out of our personal comfort zones. He really understands our vision."

The resulting ten-track, forty-one-minute production – mixed by Chris Common (Tribulation, Pelican) and mastered by Maor Applebaum (Faith No More, Halford, Today Is The Day) – marches in, clutches its listeners by the throat and refuses to loosen its grip until the abrupt conclusion of "Those Who Denied God's Will." A sonic manifestation of war, chaos, desolation, and emotional conflict, seamlessly bridging twenty years of the band's signature brand of audio venom, it's a record that finds its members at their most accomplished both individually and as a cohesive unit. Guitarist Sammy Duet's dense, sub nuclear riff work and possessed solo blitzes are at their most devastating spiraling flawlessly and instinctually around drummer Zack Simmons' and bassist James Harvey's hammering rhythms while Falgoust's distinctly commanding roar, his acidic prose more enunciated than ever before, complimenting the apocalyptic proceedings.

"I think every song on this record is pretty fucking strong," the frontman reflects. "Each song is a representation of Goatwhore. from day one until now. It really shows our evolution as a band. I don't think that this band has reached its peak yet. I mean, I think we're closer now than ever but we're still growing; we're still evolving."

While hardly a concept record in the traditional sense, Vengeful Ascension loosely revolves itself around Luciferian notions in title and spirit where the symbol of Lucifer serves not as a fiendish, all-destroying demon but rather an emancipator or guiding light. It's a theme of struggle and transcendence derived from John Milton's Paradise Lost epic and one that has appeared, whether directly or indirectly, within Goatwhore works of the past.

"There's that whole idea of Lucifer being the anti-hero," elaborates Falgoust. "He's cast out from this place in Heaven to the depths of nothing. He keeps trying to ascend to the top again but no matter what, there's always this significant force trying to destroy him at any point and banish him back to Hell. If you look at it from an everyday aspect in life, it's the idea of people, hitting the bottom of the barrel or you know, things just aren't going right in life… emotion plays a huge part in how people react. Whether it's based on love or hatred or sadness or whatever, there's always an aspect of emotion that drives people to an extent. So the whole idea of a 'Vengeful Ascension' is built on being at the bottom, working your way to the top, and realizing along the way that there's other facets to the journey aside from just pure retribution. Within negativity there can exist a positive angle as well."

Vengeful Ascension serves as the soundtrack to that luciferious rise straight off with the combative, ritualistic drum onslaught of opening hymn, "Forsaken." Wholly immersive, each track is alarmingly palpable in subject and corresponding execution. The tense, clandestine battery of "Chaos Arcane," based on HP Lovecraft's book Nyarlathotep, a story which attempts to recount the inexplicable sense of fear in expectancy of an unknown evil, conveys that sensation of impending doom through sound in a way only Goatwhore can. "Mankind Will Have No Mercy," a pseudo tribute to Bolt Thrower, seethes under the weight of its own wartime sentiment, while the rapid-fire, punkish urgency of "Under The Flesh, Into The Soul," a first person account of irrepressible resentment, sounds utterly enraged. "If resentment could speak, that's it right there," says Falgoust. "It's the idea of resentment getting into an individual and just consuming you." And with an average runtime of just four minutes, no one song ever overstays its welcome.

Forged by former Acid Bath/Crowbar guitarist Sammy Duet in 1997, it's been two decades since Goatwhore reared its menacing head from the swamplands of New Orleans, Louisiana. The band's winding history a dramatic, at times traumatic, sequence of personnel changes, fatal injuries, paranormal activity, natural disasters, and an assortment of other misadventures large and small, their tale begins with the primitive rumblings of the Serenades To The Tides Of Blood demo and subsequent Eclipse Of Ages Into Black debut released in 1998 and 2000 respectively. Then a five-piece comprised of Duet, Soilent Greenvocalist Ben Falgoust, guitarist Ben Stout, bassist Patrick Bruders and drummer Zak Nolan, Goatwhore's DIY work ethic, persistent tour schedule and warring, fuck-all approach of songs like "Invert The Virgin" and "Desolate Path To Apocalyptic Ruin" helped spawn a loyal following compelled by the band's unrepentant Celtic Frostian rhythms and corrosive black death bayou swagger.

A slower, more introverted affair, Funeral Dirge For The Rotting Sun followed in 2003. The record trailed a near-fatal van crash that left Falgoust temporarily paralyzed and the future of the band uncertain. Against medical odds, Falgoust regained use of his legs and the band, now a four-piece with Duet taking on full guitar duties, quickly returned to the road. Seemingly plagued by bouts of disaster, 2005 found the band fleeing the desolating flood waters of Hurricane Katrina. Delayed but undeterred, Goatwhore's first Metal Blade Records release — 2006′s A Haunting Curse, which featured the revised lineup of Duet, Falgoust, drummer Zack Simmons (ex-Nachtmystium) and bassist Nathan Bergeron — proved their most vicious manifestation yet. The record was captured at Mana Recording Studios in St. Petersburg, Florida with Erik Rutan (Morbid Angel, Hate Eternal), who would go on to record the band's next three studio offerings. Wholly embracing their long-avowed Hellhammer and Venom devoutness without pirating it, A Haunting Curse is relentless in speed, precision and brazen hostility and six years later, "Diabolical Submergence Of Rebirth," would make its way to HBO award-winning drama series, Treme.

By 2009, Goatwhore unleashed the nefarious craftings of Carving Out The Eyes Of God. A behemoth recording in sound, mind and spirit, the record ranked among the year's most worthy metal albums by fans and critics globally, debuting on the Billboard Hard Music chart at #33, the Billboard Top New Artist (Heatseekers) chart at #16, and the Billboard Top Independent Albums chart at #34. No small feat for a blatantly non-mainstream band. Decibel Magazine hailed the band's, "rigid tempo shifts, gargantuan hooks, blasting black mass anthems, and Falgoust's soot and venom snarl," while Outburn likened it to, "a modern day, 'roid-injected sword fight between Celtic Frost and Venom."

For the next two years, Goatwhore maintained an unyielding tour schedule, reducing cities throughout the US, Canada, Europe, and Australia to rubble with their notoriously crushing, live performance. Further educating the potentially unversed, unofficial Goat' anthem, "Apocalyptic Havoc," appeared on the Xbox 360/PlayStation 3 game soundtracks for Splatterhouse and Saints Row 3, while the video for the song was featured in an episode of Last Call with Carson Daly. 2011 closed with a win of Best Hard Rock/Metal Artist at the annual Big Easy Awards, which pays tribute and honor to the city's performing talent.

Resting only long enough to conjure more audio pandemonium, Goatwhore undraped the chart-topping, critically-lauded Blood For The Master full-length in 2012. Now featuring Duet, Falgoust, Simmons and bassist James Harvey, who joined the cloven-hoofed ranks in 2009 following the exit of Nathan Bergeron, the record found Louisiana's notorious metal horde at their most unified. Delivering a ruthless onslaught of fist-pumping, heathen anthems, and rhythmic obliteration bedecked in the enticingly unhallowed prose of Falgoust who succinctly dubbed the record, "evil rock 'n' roll."

The maniacal hymns of Constricting Rage Of The Merciless arrived in 2014 and marked the band's first studio effort to be tracked to two-inch tape, a more challenging approach that demands performance over pro-tooled perfection and leaving little room for error. Boasting a more urgent, ominous and blatantly reckless demeanor than its predecessors, the record again surpassed previous efforts in composition and execution consequently debuting at #81 on Billboard's Top 200 chart, topping their last entry position of #171 with Blood For The Master. Elsewhere, Constricting Rage Of The Merciless ranked in at #21 on Billboard's Rock chart, #7 on the Hard Rock chart, and #13 on the Independent chart while third album single, "Baring Teeth For Revolt," made its audio debut in CBS crime drama series Elementary. Welcoming live bassist Robert "TA" Coleman (Warmaster, Hod), a tireless tour calendar, including shows with Samhain as well as well as a converted performance at Ozzfest-meets-Knotfest opening Black Sabbath's final West Coast show, followed. And now, the time for Vengeful Ascension has come.
Withered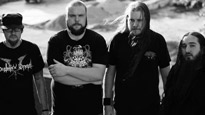 Spiter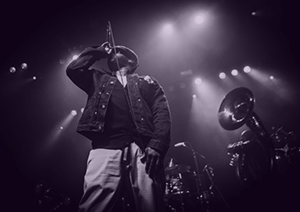 Axioma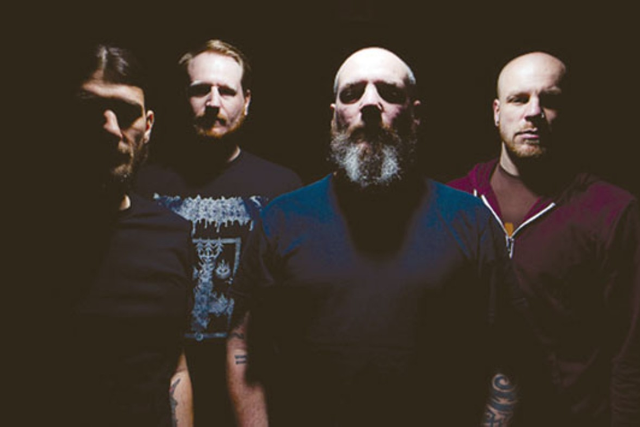 Dark sonic nihilists (Feat. members of ex-Morgue[FR], Keelhaul. Brain Tentacles). "Opia" EP out on Tartarus Records (Eur). Full length record "Crown" available on Translation Loss Records (US) and Hibernation Releases. Join us or suffer eternally.