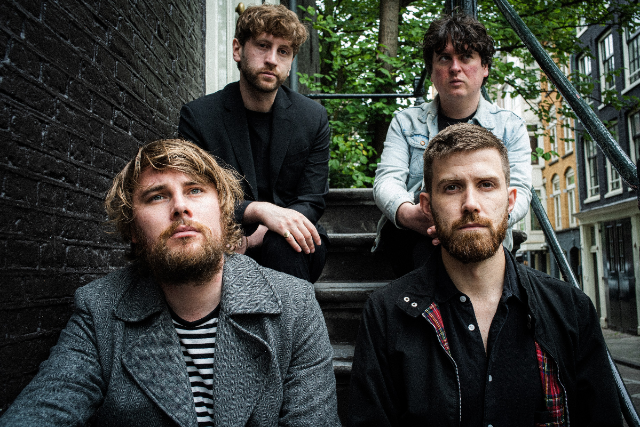 GILLA BAND / Bambara
Mon, Oct 23
Show:

8:00 pm
(Doors:

7:00 pm

)
$19.00
Gilla Band / Bambara
Monday, October 23rd
7p doors / 8p show
$19 advance / $23 day of show
All Ages
+$3 at the door if under 21
Gilla Band
Whilst Dublin 4 piece Gilla Band's cataclysmic sound avoids consignment to any singular genre, it's thrusting noise-rock guitars, heavy techno drum beats and wailing vocals paired with frontman Dara Kiely's witty, mundane and often surrealist lyrics create 'as perfect an expression of rock'n'roll's essential auto-destructive impulse as this writers ever heard.' (The Guardian). Trailblazers for modern Irish alternative music and known for their ferocious live shows which have been described as chaotic, electrifying and 'genuinely dangerous, like one last rave before the apocalypse', Gilla Band are not just a band, but a force.
In 2015 they signed to Rough Trade Records and let loose their debut album Holding Hands With Jamie to rampant critical acclaim, and topping this was to be no easy feat, but following a 4 year hiatus, they returned in September with their second studio album, The Talkies, heralded as 'one of the biggest comebacks of the year ' (Mary Anne Hobbs, 6Music). The Press landscape hailed it as 'more abstract and more focused than their debut' with outstanding reviews from the likes of Crack Magazine (9/10), The Irish Times (5*) and Record Collector(5/5). The Talkies was Recorded in November 2018 at Ballintubbert House, Ireland – the alien construction of the house and its corridors help to navigate their cataclysmic sound within a world of its own. And this enigmatic manor became Gilla Band's sonic playground. It is an album which is living and breathing, in a continual state of metamorphosis, and it encompasses everything there is to love about the Dublin 4-piece while simultaneously instilling an exciting level of discomfort.
Their third album "Most Normal" comes out this October 7th on Rough Trade Records.

Bambara
https://www.bambaranyc.com/

---
Gilla Band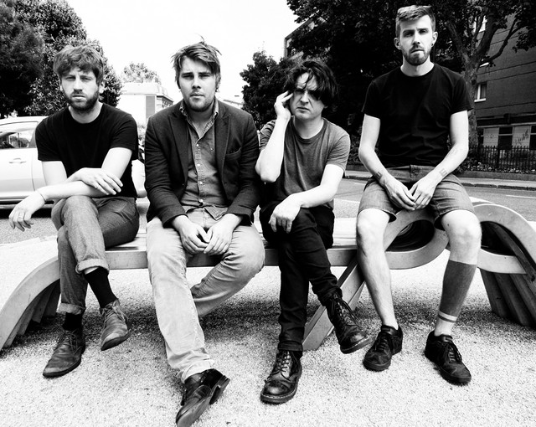 Bambara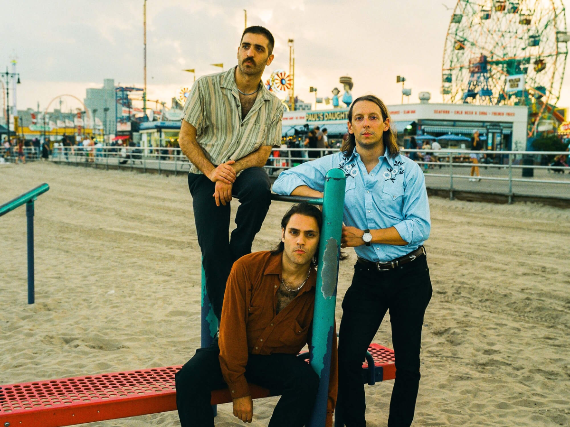 One thing you won't be able to avoid on Bambara's Stray is death. It's everywhere and inescapable, abstract and personified – perhaps the key to the whole record. Death, however, won't be the first thing that strikes you about the group's fourth – and greatest – album to date. That instead will be its pulverising soundscape; by turns, vast, atmospheric, cool, broiling and at times – on stand out tracks like "Sing Me To The Street" and "Serafina" – simply overwhelming

Bambara – twin brothers Reid and Blaze Bateh, singer/guitarist and drummer respectively, and bassist William Brookshire – have been evolving their midnight-black noise into something more subtle and expansive ever since the release of their 2013 debut Dreamviolence. That process greatly accelerated on 2018's Shadow On Everything, their first on New York's Wharf Cat Records and a huge stride forward for the band both lyrically and sonically.

The album was rapturously received by the press, listeners and their peers. NPR called it a "mesmerising...western, gothic opus," Bandcamp called the "horror-house rampage" "one of the year's most gripping listens," and Alexis Marshall of Daughters named it his "favorite record of 2018." Shadow also garnered much acclaim on the other side of the Atlantic. Influential British 6Music DJ Steve Lamacq, dubbed them the best band of 2019's SXSW, and Joe Talbot of the UK band IDLES said, "The best thing I heard last year was easily Bambara and their album Shadow On Everything." The question was, though, how to follow it?

To start, the band did what they always do: they locked themselves in their windowless Brooklyn basement to write. Decisions were made early on to try and experiment with new instrumentation and song structures, even if the resulting compositions would force the band to adapt their storied live set, known for its tenacity and technical prowess. Throughout the songwriting process, the band pulled from their deep well of creative references, drawing on the likes of Leonard Cohen, Ennio Morricone, Sade, classic French noir L'Ascenseur Pour L'Echafraud, as well as Southern Gothic stalwarts Flannery O'Connor and Harry Crews.

Once the building blocks were set in place, they met with producer Drew Vandenberg, who mixed Shadow On Everything, in Athens, GA to record the foundation of Stray. After recruiting friends Adam Markiewicz (The Dreebs) on violin, Sean Smith (Klavenauts) on trumpet and a crucial blend of backing vocals by Drew Citron (Public Practice) and Anina Ivry-Block (Palberta), Bambara convened in a remote cabin in rural Georgia, where Reid laid down his vocals.

The finished product represents both the band's most experimental and accessible work to date. The addition of Citron and Ivory-Block's vocals create a hauntingly beautiful contrast to Bateh's commanding baritone on tracks like "Sing Me to the Street", "Death Croons" and "Stay Cruel," while the Dick Dale inspired guitar riffs on "Serafina" and "Heat Lightning" and the call-and-response choruses throughout the album showcase Bambara's ability to write songs that immediately demand repeat listens.

While the music itself is evocative and propulsive, a fever dream all of its own, the lyrical content pushes the record even further into its own darkly thrilling realm. If the songs on Shadow On Everything were like chapters in a novel, then this time they're short stories. Short stories connected by death and its effect on the characters in contact with it. "Death is what you make it" runs a lyric in "Sweat," a line which may very well be the thread that ties these stories together.

But it would be wrong to characterize Stray as simply the sound of the graveyard. Light frequently streams through and, whether refracted through the love and longing found on songs like "Made for Me" or the fantastical nihilism on display in tracks like the anthemic "Serafina," reveals this album to be the monumental step forward that it is. Here Bambara sound like they've locked into what they were always destined to achieve, and the effect is nothing short of electrifying.