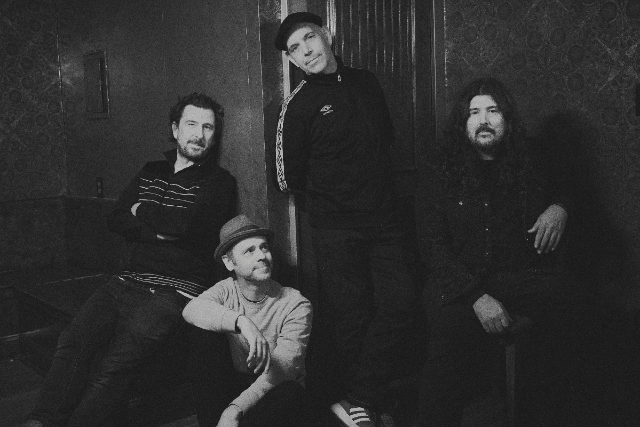 Bouncing Souls
w/
Anti Flag
,
A Wilhelm Scream
,
The Venomous Pinks
Fri, Apr 14
Show:

7:00 pm
(Doors:

6:00 pm

)
$36.50
The Bouncing Souls live at the Grog Shop with Anti Flag, A Wilhelm Scream, The Venomous Pinks
Friday, April 14th
6p doors / 7p show
$36.50 advance / $40 day of show
All Ages
+ $3 at door if under 21
BOUNCING SOULS
The Bouncing Souls have made a lasting career out of playing anthemic, shout-along punk rock in the classic East Coast style, with lean but catchy melodies, passionate vocals, full-bodied guitars, and rhythms suitable for moshing or pogoing depending on your mood. Since they debuted at the tail-end of the '80s, the Bouncing Souls have been a band who won their following the hard way, through constant touring and building a close rapport with their audience. With the exception of the Misfits, the Bouncing Souls are arguably New Jersey's most popular and enduring punk rock band; in their early years, their music walked a line between hardcore and a more melodic pogo-punk sound with a dash of ska, coupled with playfully goofy tunes like "I Like Your Mom" and "There Are the Quotes from Our Favorite '80s Movies," as documented on 1994's The Good, the Bad, and the Argyle. By the time they cut their self-titled third album in 1997, the Bouncing Souls had gotten tighter and faster, with more heft in their arrangements, and they had established the essential attack that would define their music for decades to come. They displayed a growing lyrical maturity on 1999's Hopeless Romantic without losing their playful side, and though they would take the occasional stylistic detour for a song or two (such as the acoustic guitar and accordion arrangement of "The Pizza Song" from 2006's The Gold Record), the band consistently delivered the upbeat punk music their fans had come to expect.
https://www.bouncingsouls.com
/
https://www.facebook.com/bouncingsouls/
https://www.instagram.com/bouncingsoulsnj/
https://twitter.com/BouncingSoulsNJ
---
Anti Flag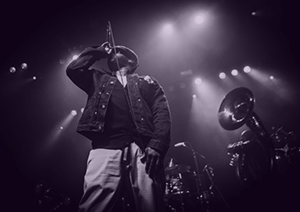 A Wilhelm Scream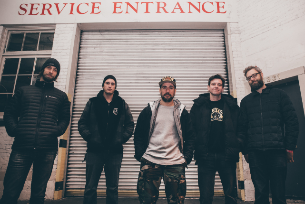 How does one gauge the success of a band pushing the envelope of a genre that receives little to no credit by the mainstream media? In the case of A Wilhelm Scream, the answer is "Who cares?" – As a band playing punk rock for over a decade, members Trevor Reilly, Nuno Pereira, Nick Angelini, Brian Robinson and Mike Supina haven't focused on success, image or whatever bandwagon a group can jump on to get their music into the ears of listeners: It's the ideal of music from an honest place, playing to the kids who want to hear more than a simple love song, or want an opinion rammed down their throats.
Despite operating just below the radar A Wilhelm Scream have carved out a reputation as one of the best live bands around, bolstered by their staggeringly rich albums of ultratechnical melodic punk rock firestorms. Playing 250+ worldwide shows each year, the band posses a work ethic best described as 'heroic'.

A Wilhelm Scream is:
Nuno Pereira – Vocals
Trevor Reilly – Guitar, Vocals
Brian Robinson – Bass, Vocals
Mike Supina – Guitar
Nick Angelini – Drums
The Venomous Pinks