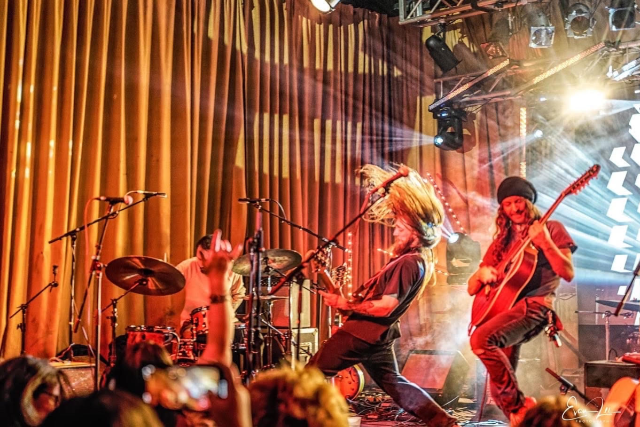 C-Level "Think 4 Yourself" Album Release Party
w/
Joint Operation
,
The Cat's Meow
,
The Frans
Sat, Mar 4
Show:

7:30 pm
(Doors:

7:00 pm

)
$12.00
C-LEVEL ALBUM RELEASE PARTY Think 4 Yourself
Saturday, March 4, 2023
7 p.m. doors | 7:30 p.m. show
ALL AGES
$10 adv | $12 dos
+ $3 at door if under 21

C-Level is currently releasing their 4th album, Think 4 Yourself, on March 4th at the Grog Shop with Joint Operation, The Cat's Meow performing a special set of songs from the Tony Hawk's Pro Skater soundtrack, and The Frans.
The album was written and recorded during 2020-2021. As noted below, during a time that was incredibly isolating, C-Level found themselves enriched by the community. They wanted to make an album that represented a sense of community.
Think 4 Yourself features an array of local talents, such as The Quasi Kings, Lea Marra and The Dream Catchers, James Muschler (formerly of Moon Hooch), and Cellophane Jane.
The First Single DIYs & Open Mics features Lea Marra and The Dream Catchers: https://open.spotify.com/track/3F6AxZNGxIEZyigYSaKT1F?si=7db3cf0c7894474a
Live video performance of DIYs & Open Mics with Lea Marra and The Dream Catchers: https://www.youtube.com/watch?v=9tNMfIRrGz0
---
C-Level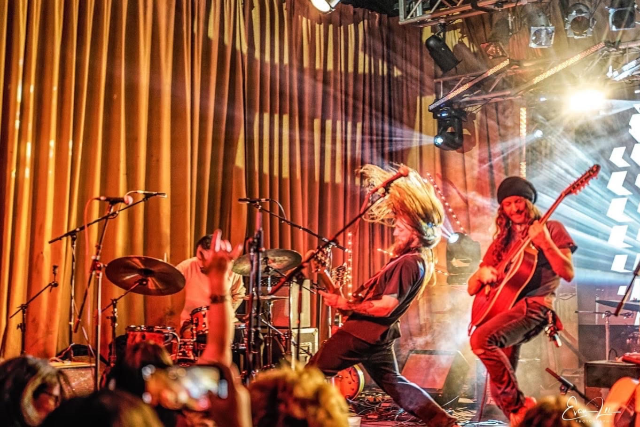 2020 brought up many challenges for everyone, but C-Level found a way to stay busy and help keep their culture and community alive despite those difficulties.

C-level accomplished this by organizing benefit shows throughout 2020 to support various local venues, galleries, and individuals to ensure the survival of Cleveland's creative culture.

The first significant benefit of 2020 that C-Level organized was a week of streamed shows to keep Negative Space (a non-profit art gallery in Cleveland) open. The benefit was all online and consisted of 4-to 6 artists streaming an hour show from their homes every night.

C-level streamed live from Negative Space with Gadi Zamir ( NS founder) as he painted with them during their set at the end of the week. The fundraiser raised over $5000, enough to keep the gallery open for the rest of the year. C-level's next fundraiser was to support the local venues The Grog Shop and The Beachland Ballroom.

To celebrate their 10th anniversary, C-Level hosted a two-night socially distant concert series at The Grog Shop and The Beachland Ballroom. Both nights sold out. C-level donated 100% of the money made from these shows to the venues raising over $4000. Each show featured an array of special guests that significantly impacted the band throughout their musical development.

The last fundraiser C-Level organized during 2020 was the Dog For Diego benefit. Dave Ziggy Deitke is a music educator at a charter school for kids with autism. One of Dave's students, Diego, is 11 years old boy battling autism, depression, ADHD, and severe anxiety. Diego and his family were trying to fundraise for a service dog but saw little results.
C-level organized a week for streamed shows to promote his Wags-4-Kids campaign. Each night featured four bands live from two venues, the Beachland Ballroom and The Winchester. The shows had socially distant crowds and streamed on the internet and, together with an art raffle from Negative Space, raised over $9000, getting Diego his service dog and helping other kids with their Wags-4-Kids campaigns.

Since 2020, C-Level has put together another fundraiser in 2021 called Kitting for the NICU, an Amy baker benefit.
During a week of streamed/ in-person concerts, proceeds were donated as follows 90% to support Amy Bakers and 10% for supplies to make Hope Hearts for the NICU. Also, another goal of the event was to collect as many knitted /crocheted infant hats, blankets, and booties as possible to donate to the NICU.

Who is Amy Baker? Amy is a mother of two and a passionate full-time teacher who teaches an adapted core curriculum at a charter school for kids with autism. (Diego's teacher) Amy had some pregnancy complications, which led to weeks in the hospital and the premature birth of her second son at 31 weeks. Amy has always gone over and beyond for all of her students. What are Hope Hearts? Hope Hearts are small crocheted hearts ( designed by Amy) in which one stays with the infant at the NICU and the other stays with the parent so that way both parent and child will always have a piece of each other even when they can't be together. Kitting for the NICU went for seven days out of five venues and was supported and blessed with the talents from 24 bands.

Joint Operation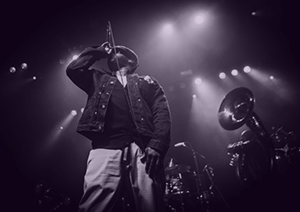 The Cat's Meow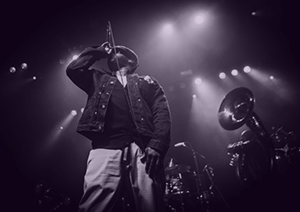 The Frans