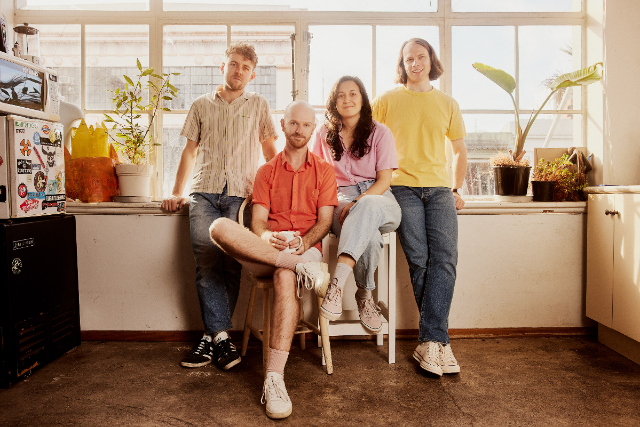 The Grog Shop and Beachland Present:
The Beths
Thu, Aug 11
Show:

8:00 pm
(Doors:

7:00 pm

)
$23.00
The Beths return with "A Real Thing," their first new song since the release of 2020's Jump Rope Gazers. "A Real Thing" comes as The Beths begin their long-awaited North American headline tour, which has been rescheduled twice due to the ongoing COVID-19 crisis. Last year, the band released Auckland, New Zealand, 2020, a live concert recording that showcased the infectious energy The Beths bring to every performance, and what audiences have been so dearly missing.
"'A Real Thing' is a kind of anxiety dream. It's a bit muddled, a bit frantic, a bit sinister," says lead singer Liz Stokes. "It's what came out of my guitar in late 2020, post NZ election (and U.S. election). I was limply reaching for optimism about the future, but was really just marinating in dread." Ultimately playing more apocalyptic scenarios of climate change in her head, Stokes' lyrics include specific references to how New Zealand has dealt with sea level rise in the past: "In NZ people sometimes use tyres and cement to build retaining walls by the water, to try to stop the land being eroded away as the sea encroaches. It doesn't really work." It's a poignant image for a band that has had to navigate the constant changes in our present moment.
The deep bond between Stokes, lead guitarist Jonathan Pearce, bassist Benjamin Sinclair, and drummer Tristan Deck, has allowed them to overcome challenging circumstances and that's present in the upbeat urgency of "A Real Thing." It's palpable from the very start and paired with the band's signature bright, raucous guitar hooks and cooing harmonies; the song races and soars, much like an increasing heart rate. The Beths' infectious and insightful songwriting on "A Real Thing" is an exciting marker of more excellent work to come, and the perfect way to mark the beginning of tour.

Rosie Tucker
Now comes the third album from Rosie Tucker, 'Sucker Supreme.'
It's a coming of age album, yes, and an album that aches with self-discovery, self-definition, and self-redefinition: "Nothing is simple just cause you wish that it is." "I can't believe I'll die before becoming a frog." "Wolfing down Doritos, lickin' on my fingers, anger on my tongue, Doritos in my anger!" "Wouldn't we be perfect together if we wanted exactly the same thing?" But 'Sucker Supreme,' Tucker's first album for Epitaph, is also just the right follow-up to where their last album, 2019's 'Never Not Never Not Never Not,' left off: still playfully observed, still sneakily political, still indebted to folk singers of the past – but also much, much bigger, brighter, louder and noisier than anything Tucker has dared before. It delivers mightily on an ambitious M.O.: to be relentlessly catchy and muscular and noisy but also beautiful; be achingly sad and searching, but never too far away from funny, either; and to spotlight Tucker's empathetic, yearning vocals on top of it all.
---
The Beths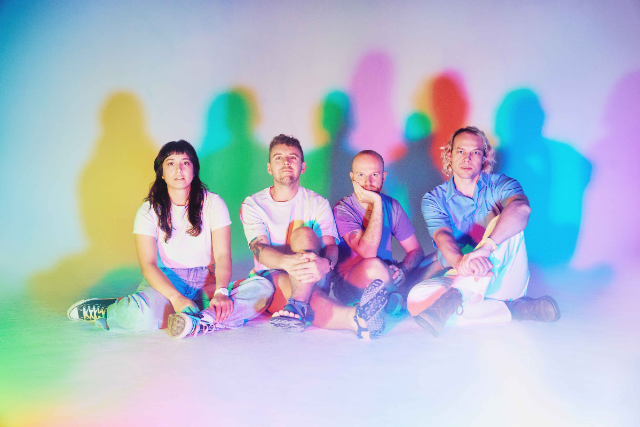 New Zealand four-piece The Beths channel their longtime friendship into high-energy guitar pop with a smart lyrical bite. Guitarist, lead vocalist, and primary songwriter Elizabeth Stokes and guitarist Jonathan Pearce attended high school together before meeting up with longtime mates bassist Benjamin Sinclair and drummer Ivan Luketina-Johnston at the University of Auckland, where all four studied jazz. After gigging together in a variety of configurations, the quartet came together for a project exploring the pop and rock sounds of their youth. Everything clicked, and The Beths were born.
Their debut EP, 2016's Warm Blood, overflows with explosive guitar riffs and infectious indie-rock hooks. Produced by Pearce and featuring all four members on joyful vocal harmonies that recall the best '60s pop, tracks like ace lead single "Whatever" and impossibly catchy standout "Idea/Intent" earned the all-killer, no-filler release rave reviews from the New Zealand music press.
2018 promises to be a breakout year for The Beths. A beloved live act across Australia and New Zealand, the band will tour the U.S. and Europe as the Carpark re-release of Warm Blood gets audiences beyond the bottom of the Pacific Ocean hooked on their ebullient sounds. Their freshman album, Future Me Hates Me, also produced by Pearce, arrives later this year; fans of artists like Sleater-Kinney and Best Coast should remain on high alert for the first full-length from their new favorite band.
Elizabeth Stokes - vocals, guitar
Jonathan Pearce - guitar, vocals
Benjamin Sinclair - bass, vocals
Ivan Luketina-Johnston - drums, vocals
Rosie Tucker