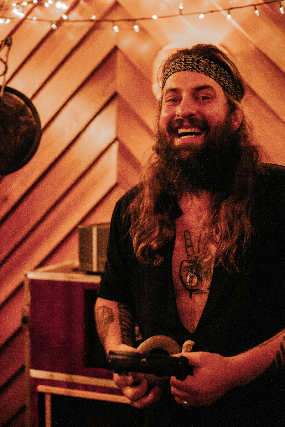 Strand of Oaks
w/
The Still Tide
,
Orefice Roth
Fri, Jun 24
Show:

8:00 pm
(Doors:

7:00 pm

)
$18.00
Friday June 24th
Doors 7:00 pm / Show 8:00 pm
All Ages
$18 ADV / $20 DOS
+$2 at the door if under 21

Strand of Oaks
To say In Heaven is about conquering grief would be oversimplifying everything Tim Showalter ha sachieved on the eighth studio album from Strand of Oaks. A stunning, hopeful reflection on love, loss, and enlightenment, In Heaven is a triumph in music making, and a preeminent addition to the Strand of Oaks discography.

In late 2018, Showalter's wife, Sue, lost her mother in a car accident. Soon after, Stan, the cat they both adored, was diagnosed with terminal cancer. Showalter quit drinking so he could take better care of his wife and help rebuild the life they shared. And within months, they decided to pack up and move across the country from Philadelphia to Austin, Texas. It was an irrational decision made at the height of a terrible time, but it's one that shaped so much of what In Heaven is about.

In Heaven was recorded in October 2020 with Kevin Ratterman at Invisible Creature in Los Angeles. CarlBroemel (My Morning Jacket) is featured on guitar throughout the record, while James Iha (The Smashing Pumpkins) contributed vocals and guitar for "Easter." Bo Koster (MMJ, Roger Waters) provided keyboards, Cedric LeMoyne (Alanis Morrissette, Remy Zero) bass, Scott Moore violin, and Ratterman monstrous drums. Showalter also played alot of synth on this record, which he hasn't done since 2014's HEAL. With clean sounds, Jeff Lynne-esque acoustics, and sophisticated songwriting, he approached In Heaven in amore poised and pop-leaning way than his past releases.

"I wanted to strive for something greater than what I thought I was capable of."

The result is something extraordinary, as Showalter has crafted a poignant narrative that transcends his personal experiences and achieves a universality rooted not only in loss but joy, celebration, and newfound strength. The gorgeous opener "Galacticana" finds him telling us "I don't want to drag you down," a reassurance that his intentions lie in uplifting. But there's a duality present throughout InHeaven that is palpable, as felt on "Easter," an exuberant pop anthem featuring jaunty guitar and ethereal vocals courtesy of Iha, that both celebrates Showalter's new life and references his efforts to "stop the boat from sinking." It's a powerful sentiment echoed inslow burner"Hurry," which showcases some exceptional shredding by Broemel, and beyond, as Showalter explores mortality and a heightened sense of his own existence, intensified by a world where he no longer uses alcohol to cope.
---
Strand of Oaks
In 2003, Tim Showalter's house burned down, his fiancée left him, and he resorted to writing songs on an acoustic guitar while living on park benches in suburban Philadelphia. Those events informed the entirety of his arresting debut, Leave Ruin , an album about loss and brokenness and lack of faith. But as affecting as it was, Showalter is leery of being stuck in the past. After all, the first word of that record's title is "leave," and one of the first thing he asks when contacted for this interview is, "Can we kind of re-do my bio? I don't want to keep being the sad sack whose house burned down."

These days, Showalter is happily married and comfortably settled in Philadelphia, and he's staring down the release of his second record, Pope Killdragon, an album that's even stranger and more singular. Where Ruin was stark and autobiographical, Killdragon — which features odd, laser-beam synthesizers and one bona fide stoner metal track — is wild and fantastical. Showalter either invents characters whole cloth, or takes an approach to history so liberal even Tarantino would give pause (John F. Kennedy authors a fable about a knight; Dan Aykroyd carries out a revenge killing for the death of John Belushi). It's a bold, eerie, mighty work — though the man responsible for it couldn't be more affable or good natured.~ last.fm
The Still Tide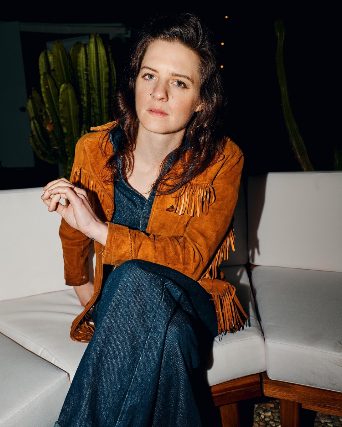 Orefice Roth