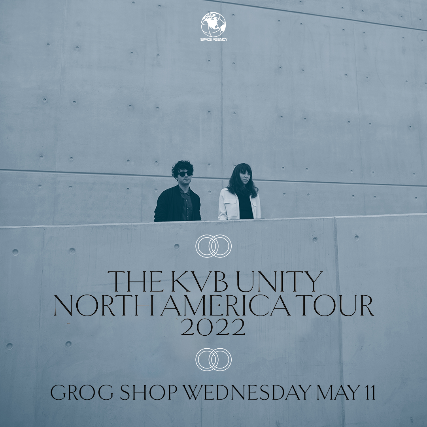 The KVB / Al Lover / Bias Selector
w/
Al Lover
,
Bias Selector
Wed, May 11
Show:

8:00 pm
(Doors:

7:00 pm

)
$8.00 - $18.00
The KVB
Al Lover
Bias Selector

Wednesday, May 11
Doors 7pm / Show 8pm
$15 adv / $18 dos
All Ages
+$2 at door if under 21
The KVB
"There's a strong sense of moving forward on this album," says KVB's Nicholas Wood. "We wanted it to be expansive - and bolder than anything we'd done before."
Movement - and lack of movement - is a crucial backdrop to the latest album from the audio-visual duo of Wood and Kat Day. The seeds of the album were sown in demo form in Spain, shortly followed by a move from Berlin back to the UK before enforced restrictions soon stalled their huge touring plans as lockdown kicked in.
"It was written while we were moving countries into a kind of unknown future," says Wood. "So I was looking at themes like aspiration, modern alienation and utopian and dystopian futures." Duality and architecture are also key to this record, with the latter giving birth to some central thematic ideas. "A key point of inspiration was in Spain," says Day. "We were surrounded by all these half built luxury villas, still unfinished from the crash in 2008. There was something eerie and beautiful about the desolate landscapes and concrete in the sunshine - these buildings left as modern relics of the failed capitalists of the era."
Sun-soaked crumbling concrete ended up being an apt description for a record as deeply textural as Unity. The opening 'Sunrise Over Concrete' perfectly marries glistening synth-laced soundscapes with an underlying tone of dread, capturing the dichotomy of beauty amidst collapse. The track 'Ideal Living' is the one that opened up the album to some of these themes and ideas. The track, which weaves from immersive atmospherics to propulsive beats, set the tone for an album that explores a variety of worlds, from the one we live in, to the one we are promised and to imagined ones. "Our original sessions started out as a concept around 'Ideal Living', says Day. "And that's where the themes of architecture, alienation, mis-sold dreams, utopian and dystopian futures began and then that fed into the other tracks."
The album is not a concept record but more one with multiple underlying themes, which also includes unity and duality. Day and Wood have been in a creative and romantic partnership for a decade. This is the band's 7th studio album since starting in 2010 – and their third on Invada - capturing a trajectory that has seen them traverse as many genres (EBM, krautrock, shoegaze, post-punk, ambient, electronica, indie rock) as they have countries they've toured in all over the world, including festivals and events such as Primavera Festival, Green Man and Robert Smith's Meltdown Festival.

https://thekvb.bandcamp.com/

Al Lover
https://allover.bandcamp.com/album/cosmic-joke

Bias Selector
https://biasselector.bandcamp.com/releases
---
The KVB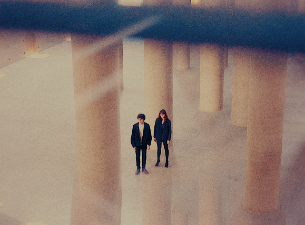 Al Lover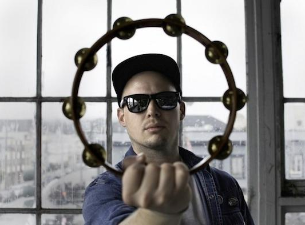 Bias Selector